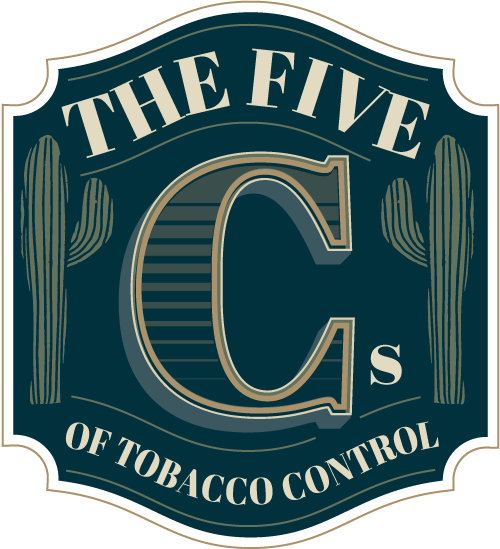 1. Community
Increase health equity and reduce disparities related to commercial tobacco use among priority populations by expanding relationships with the many culturally diverse communities within Arizona, supporting community-driven responses to tobacco-related health inequity.
2. Commitment
Commit to empowering and amplifying youth voices across Arizona to create innovative approaches for prevention and cessation program efforts.
3. Collaboration
Collaborate with multi-system stakeholders and undiscovered partners to prioritize and address the use of commercial tobacco as the leading cause of preventable death and disease.
4. Coordination
Coordinate evidence-based and promising practices, and culturally relevant messaging and communication efforts that raise awareness, educate communities, and reach broad audiences in Arizona.
5. Comprehensive
Build and sustain a comprehensive tobacco control program across the continuum of tobacco prevention and cessation efforts, including protection from secondhand smoke and electronic cigarette and other nicotine products.